RSVP National Sales
---
Boost Your National Lead Gen with Targeted Direct Mail Marketing Solutions
RSVP's direct mail advertising solutions use demographics, home values, incomes, lifestyle data and more to help you deliver the right message to the right audience at the right time.
Our solutions help you find targeted, qualified leads that are proven to drive business growth.
RSVP Luxury Card Packs include direct response options with text and call tracking and digital integrations to convert leads to sales and provide a solid return on your investment. It's shareable, pocketable and durable, with a long shelf life.
Ready to talk more about reaching your target customers on a national level? Contact us today to get started!
Direct mail advertising products:
Luxury Card Pack
Home & Living Magazine
New Homeowner Program
Radius Program
Solo Direct Response
Fill out the contact form or call: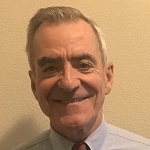 Winston Moss
(804) 301-0643
Kari Rovin
(248) 225-7604